Housing Alexandria Resident Services
Housing Alexandria is proud to help our residents thrive while they are living with us. We offer a variety of programs and services:
Financial Wellbeing
Credit Building: Renters are not typically afforded the same credit building advantages as mortgage payers, even though they pay a similar monthly amount for their homes. Housing Alexandria has partnered with Esusu to fix this inequity; when households pay their rent on-time, Esusu reports this to the three major credit bureaus.
Esusu costs nothing to our residents; it is completely funded by donors every year during Spring2ACTion.
Eviction Prevention: A majority of families who end up in eviction proceedings in Alexandria simply need more time to pay. Our eviction prevention process is centered on a system that works to avoid legal issues and burdensome court fees in the first place with a 14 day pay-or-quit policy (instead of the industry standard 5-day), and then equips families who need more support with the following:
Housing Alexandria's waived late fee policies 

Connections to low-cost legal aid

Referrals to providers who may be able to grant emergency support

Expungement information
Social Wellbeing
The pandemic demonstrated the deep need for people to be in community with each other. In addition to several smaller social events that take place at our properties through the year to foster connectivity, Housing Alexandria operates three additional family and community assistance programs at key points in the year.
Back To School: Working with partners like Firefighters and Friends to the Rescue, we distribute hundreds of backpacks and school supplies to our students.
Thanksgiving meals: Housing Alexandria households get all the essentials to make a Thanksgiving meal with support from our partners.
Toys For Tots: Families with children up to age 13 can sign up to receive holiday presents in partnership with Toys for Tots: presents are distributed to the leasing offices for families to collect at their convenience.
Physical Wellbeing:
Community Gardening: Various properties operate community gardens for our residents, which provide free produce to all Housing Alexandria households in addition to the mental health and environmental benefits of additional greenspace.
Service Partner Outreach: Housing Alexandria hosts resource fairs for our residents, where other service providers are welcome too host tables to share their resources with our communities. Past partners have included WMATA, the City of Alexandria, Goodwin Living, SNAP, smartphone service providers, financial institutions, and more.
Other Services:
Tenant Advisory Board: Housing Alexandria residents can join our Tenant Advisory Board, who are tasked with to creating additional social connection among our residents, receiving and relaying resident feedback, and working with Housing Alexandria to continuously improve our communities. (TAB members are compensated for their participation.)
Rent Ready Program: Housing Alexandria recognizes that additional support is often needed before people become residents with us, and our Rent Ready program works to ensure families have everything they need in order to successfully lease a Housing Alexandria unit. Click here to learn more.
We empower Housing Alexandria residents through curated programs that integrate the community's voice and implement life-enriching services.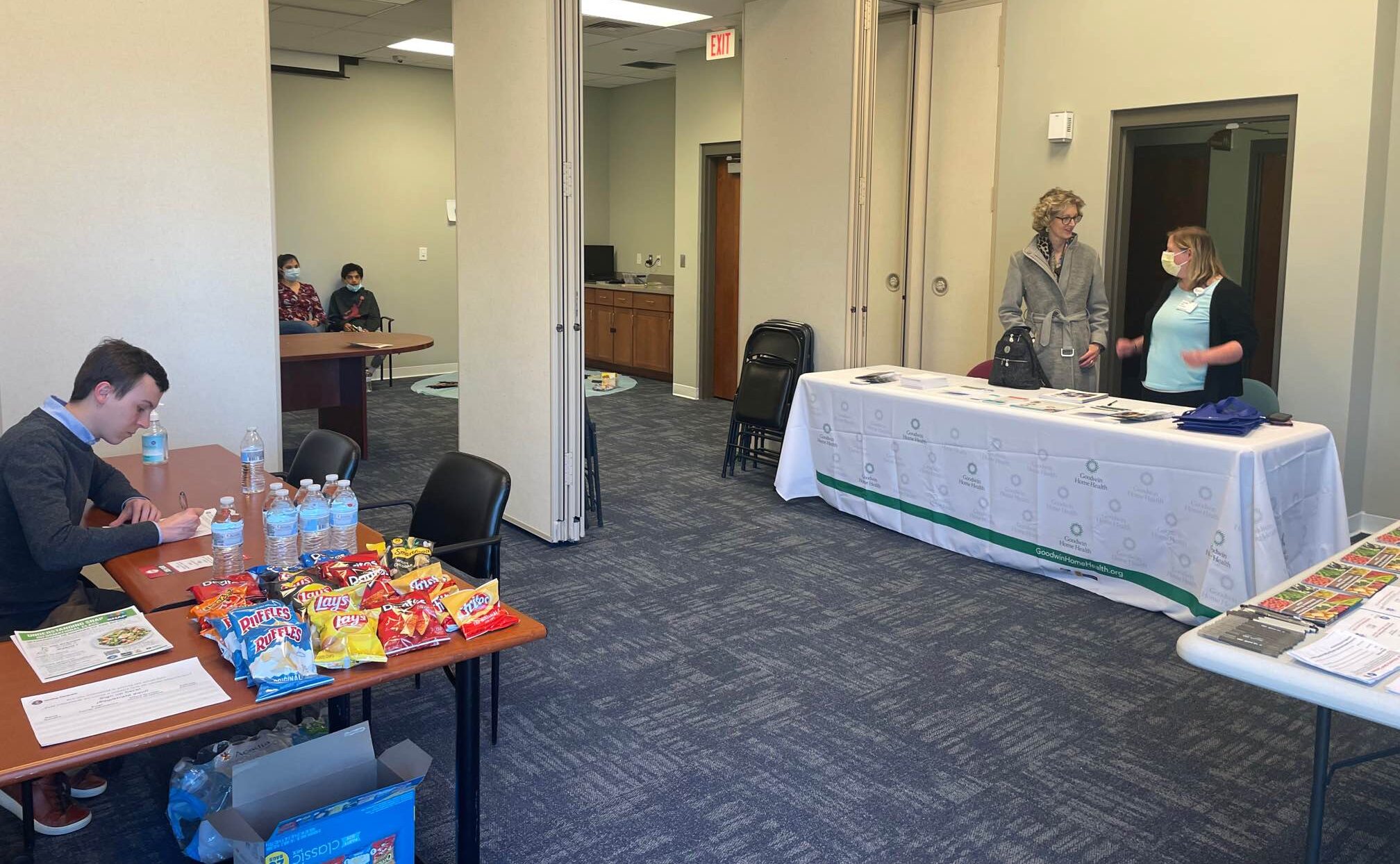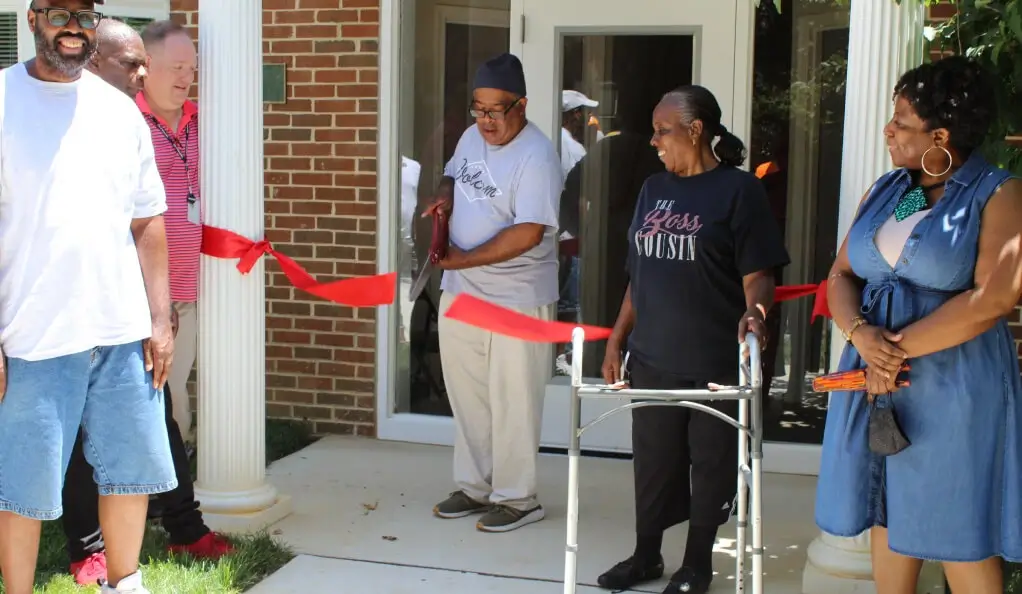 Join us in building stronger communities together.
Are you a group that provides a service that may be of interest to our residents? We are always looking for new ways to partner with those who serve Alexandrians. Past partners have included groups like banks, senior service providers, transit operators, vaccine distributors, healthcare providers, and more.
Contact Us
Current Residents
Do you need assistance?
Housing Alexandria's Resident Services team members are available by email and phone to answer questions and connect you to additional support. You can reach out to us at your convenience at 703-739-7775 Ext. 102 or residents@housingalexandria.org.
Property Management
Our partner, S.L. Nusbaum, manages our properties day to day operations. You can reach out to your leasing office for specific questions about your building, and to sign up for the Resident Portal, which allows you to stay socially distanced while submitting work requests or paying rent.
Residents in need of maintenance request it online through the Resident Portal or call 1-866-314-7089 to submit a service request. In case of an after hours emergency, please call your leasing main office directly.