As a community development organization, we are all about our people.
Housing Alexandria's staff and board are made up of passionate professionals who feel that the path to community growth runs right through access to housing people can afford. The majority of us live within the City of Alexandria; all of us are passionate about the future of this city and our region.
Our Board
Daniel Abramson is President and Chief Executive Officer of Abramson Properties, a real estate development firm in Alexandria that specializes in developing residential projects on urban sites and in historic neighborhoods. He has extensive affordable housing experience including serving on the Board of Directors of AHC, Inc. from 1982 to 1988, and on the City's Affordable Housing Advisory Committee for several years. He also serves as a Trustee of the Inova Alexandria Hospital Foundation, and has served on the Virginia State Council of Higher Education and the University of Virginia Board of Visitors. He was also appointed by Governor Kaine to the Virginia Foreclosure Prevention Task Force. Danny is the Housing Alexandria Board Chair, serves on the Development Committee, and is one of the five incorporating board members.
Michael Caison is a federal leasing and commercial real estate professional. He is the Team Leader for Acquisitions with the United States Postal Service. Prior to this, he was an Associate Vice President for Cushman & Wakefield managing the federal leasing efforts for the General Services Administration in Regions 1, 2, 3, 4 and the National Capital Region. Over Mike's fifteen year career in leasing and property acquisition, he has worked with a number of organizations including Trammell Crow Corporate Services, ManorCare, Northern Virginia Electric Cooperative (NOVEC) and Prince William County. He has been an active advocate for affordable housing in Alexandria, serving as Chairman of the City's Affordable Housing Advisory Committee. He has been a City Council appointee to the advisory groups for the Potomac Yard and Beauregard Corridor redevelopments. Mike also volunteers with Rebuilding Together Alexandria. Mike serves on the Development Committee and is one of the five incorporating Housing Alexandria Board Members.
John (Jack) Corrado is a partner at Baker & Hostetler, a law firm, in Washington. D.C., with a practice focused on trial litigation in state and federal courts. He is past president of the Northern Virginia chapter of the Federal Bar Association. Prior to joining Baker & Hostetler, Jack was a litigation partner with Morrison & Forester and with Hazel & Thomas, P.C., where he was a member of the firm's Board of Directors. He often lectures on topics in Continuing Legal Education, and, earlier in his career, served as an Adjunct Professor at George Mason University School of Law, as well as a philosophy instructor at Duke University. Jack was a member of the City's Affordable Housing Advisory Committee for more than ten years. A Board member since 2009, Jack is the Housing Alexandria Board Secretary.
Alyson Miniter serves as consulting CFO in the Arlington, VA office of CliftonLarsonAllen, a national CPA firm providing audit, tax, outsourced accounting, and consulting services. In this capacity, she is focused on delivering financial reporting, improving financial processes, procedures, and outcomes for clients. She has over 15 years of non-profit accounting experience both in public accounting and with a variety of nonprofit organizations in the Washington, D.C. metro area including The Brand USA, The American Psychological Association, and The Heritage Foundation in Accounting and Finance roles. Alyson earned her Bachelor's in Accounting from Montana State University and her MBA from George Mason University. She is a Certified Public Accountant, licensed in Montana and Virginia. Alyson joined the Housing Alexandria board in 2019.
Charles Pittman is Vice President of The Franklin Capital Group, a real estate investment and development firm specializing in residential rental properties (both affordable and market rate), which is headquartered in Alexandria, Virginia. Charles is primarily involved in asset management and development activities with a particular emphasis on the properties developed and/or controlled by Franklin Capital Group. Prior to joining Franklin Capital Group in 2004, he worked as Regional Property Manager for KSIM, Inc., a Virginia based real estate development and property management firm today known as KETTLER. Prior to that, he served as a District Manager for Virginia based Charles E. Smith Residential and worked for Avalon Properties, Inc., both large national multi-family development and management firms. He is a graduate of Virginia Polytechnic Institute and State University aka Virginia Tech with a Bachelor's degree in Residential Property Management.
Joseph Resende is President and a principal owner of The Franklin Capital Group, a real estate investment and development firm specializing in residential rental properties (both affordable and market rate), which is headquartered in Alexandria. Prior to forming Franklin Capital Group in 1996, he practiced law for twenty years in the Washington, D.C. area, with a practice focused on real estate and corporate transactions, investments and finance. He is also active in several trade associations and civic groups, including positions as Director of the National Multi-Housing Council, member of the National Rehabilitation and Housing Association, member of Urban Land Institute, and an Advisor to the Journal of Tax Credit Investing. Joe is a member of the Development Committee and joined the Housing Alexandria Board in 2004.
Christina Stacy is a senior research associate in the Metropolitan Housing and Communities Policy Center at the Urban Institute, where she specializes in urban economics and applied econometrics. She is also a fellow with the Interdisciplinary Research Leaders program, led by the University of Minnesota with support from the Robert Wood Johnson Foundation. Christina's work focuses on the intersection of economics and urban spaces. She studies how housing, local economies, and crime interact; how to improve personal financial health; how to increase housing affordability; and how neighborhoods and cities can become more inclusive and supportive of their marginalized residents. Christina earned her bachelor's degree from Boston College, her master's degree in public and international affairs from the University of Pittsburgh, and her doctorate degree in agricultural, food, and resource economics from Michigan State University. Christina joined the Housing Alexandria Board in 2019 and currently serves as the Board Vice Chair.
Catherine White recently retired as the Senior Vice President – Associate General Counsel of AvalonBay Communities, Inc., a publicly-traded equity real estate investment trust in the business of developing, redeveloping, acquiring and managing multifamily rental communities. Prior to joining AvalonBay she worked at the law firms of Cooley, LLP, and Hunton & Williams. During her time at AvalonBay Catherine provided counsel and legal support to various operational groups, including property operations, risk management and IT. In addition to her legal work, she headed the Affordable Housing Team, responsible for oversight and management of affordable housing projects in nine states. She is a summa cum laude graduate of Saint Mary's College, Notre Dame, Indiana, and holds a law degree from Michigan Law School, where she was a member of the Law Review.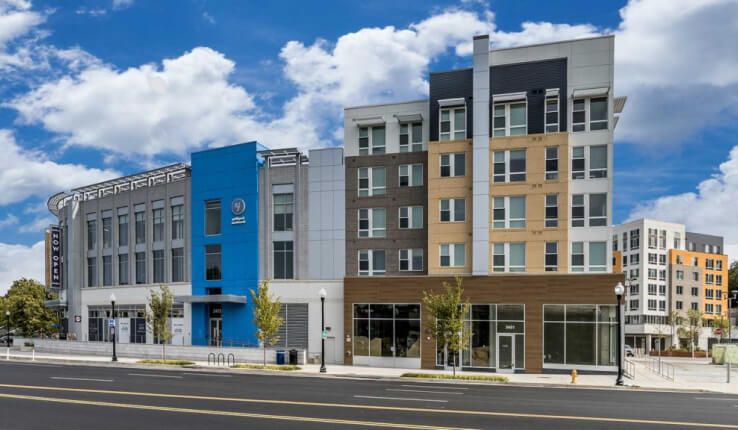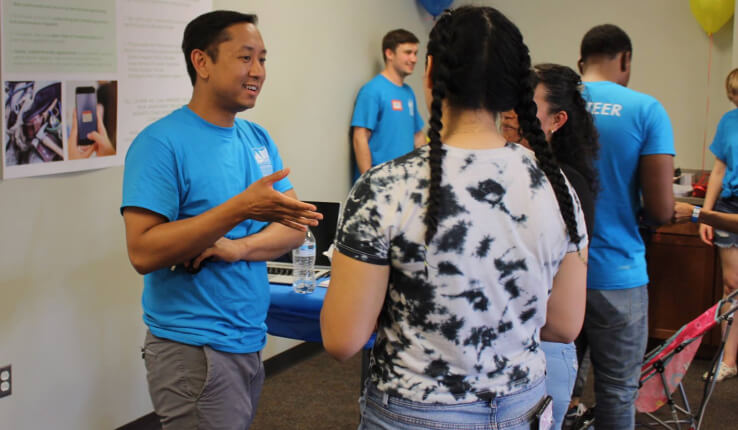 Join the Team
Want to join our team? Click here to learn about our workplace, and open opportunities. When available, we also list opportunities with the 3rd party agencies who run our leasing offices as well.
Learn More