As a community development organization, we are all about our people.
Housing Alexandria's staff and board are made up of passionate professionals who feel that the path to community growth runs right through access to housing people can afford. The majority of us live within the City of Alexandria; all of us are passionate about the future of this city and our region.
Our Staff
Jon Frederick, President and CEO
Jon has over sixteen years of experience in the affordable housing and urban planning fields. Since joining Housing Alexandria in 2014, he has overseen the development, acquisition, or renovation of over 898 units across nine communities, with an additional 514 units in planned development. Prior to Housing Alexandria, Jon worked as the director of development for Volunteers of America where he oversaw all real estate development activities for the organization in the mid-Atlantic region. Jon sits on the Alexandria Housing Affordability Advisory Committee and the Northern Virginia Affordable Housing Alliance Advisory Committee.
Awards: Alexandria Chamber of Commerce, 40 Under 40, (2016)
Elisa Mondragon, Vice President of Operations
A native of Mexico City, Elisa Mondragon is a results-driven professional with fifteen years of experience leading business operations, including strategic planning, employee development, and change management. She joined Housing Alexandria in 2017, where she manages corporate operations and the finance team, oversees property operations, and leads our Resident Services programs. Prior to joining Housing Alexandria, she managed marketing and community relations throughout the Westchester, NY, Whole Foods Market stores.
Elisa grew up in Las Vegas, NV, where she attended UNLV and earned a Bachelor's in Anthropology and a second in Art History. Elisa recently completed her Master's in Organizational Sciences from The George Washington University. She loves food, traveling, and cats.
Awards: Alexandria Chamber of Commerce, 40 Under 40, (2022)
Aaron Remolona, Vice President of Development and Acquisitions 
Aaron Remolona has over eleven years of experience in real estate finance and asset management. Prior to joining Housing Alexandria, Aaron worked as an Associate at Clark Realty Capital, overseeing the financial performance of a public-private real estate partnership at Fort Belvoir, VA. Before working at CRC, Aaron worked for Sunrise Senior Living as an Analyst on the Capital Markets and Investments Team, performing valuations of real estate asset during all stages of the investment process.
Kayla Hornbrook, Vice President of Community Relations
Kayla Hornbrook joined Housing Alexandria in 2017, and oversees all communications, public relations, grant writing, and fundraising activities. Before Housing Alexandria, Kayla was a program manager for various other non-profits and organizations in the Alexandria and Seattle, WA areas, working in particular with children and families. She is passionate about paring down difficult concepts into concise ideas and ensuring that communication skill is not a barrier to access and support.
Kayla received her Bachelor's from the University of Washington, Seattle. She relocated with her family to the City of Alexandria in 2015 and does not intend on leaving. When not working, she enjoys playing games and performing comedy.
Fang Buchanan, Accounting Manager
Matthew Rhodes, Real Estate Development Manager
Robert Grady, Real Estate Development Manager
Shawnique Jackson, Resident Experience Manager
Nina Alomar, Fundraising Manager
Isabel Sperry, Resident Services Assistant Manager
Briana Harris, Real Estate Development Coordinator
Michael Bengah, Staff Accountant
Alessandria Brolin, Operations Associate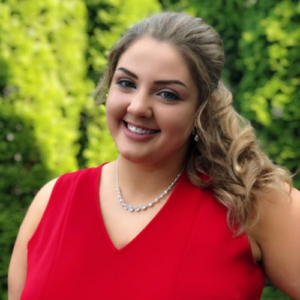 Emily Orminski, Property Operations Associate
William Stowe, Resident Services Coordinator/AmeriCorps VISTA
Vaishnavi Visveswaran, Resident Services Coordinator/AmeriCorps VISTA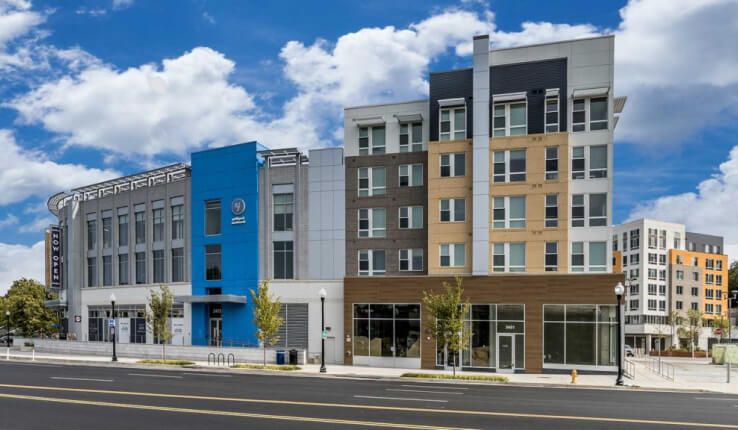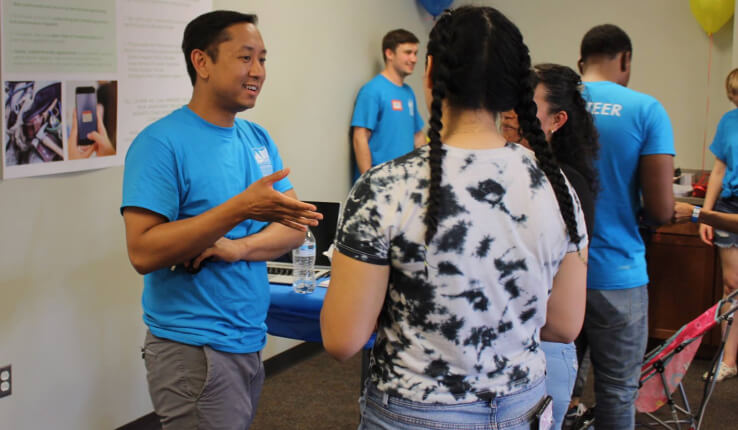 Join the Team
Want to join our team? Click here to learn about our workplace, and open opportunities. When available, we also list opportunities with the 3rd party agencies who run our leasing offices as well.
Learn More