Set the stage for progress.
Housing Alexandria is a non-profit affordable housing developer and owner. We are committed to creating social-purpose real estate that integrates technology, innovative property operations, and a growing Resident Services team that provides community gardens, eviction prevention initiatives, a credit building program, and holiday distribution events, among many other services. We maintain nearly 900 units serving over 2,100 residents, exclusively in the City of Alexandria, VA. The housing we create serves low-to-moderate income households and provides community-serving non-residential space.  
Our team is entrusted to carry out this vision of creating affordable housing that works for Alexandrians, seeking opportunities for growth and refinement, and creating deeper community connections. 
View open positions
Workplace Values
Our work evolves with each new team member we welcome. We understand that sometimes the best way to do something is a new way. On our culture of sharing new ideas, Resident Experience Manager Shawnique Jackson described: "The beauty of staying curious is that when I see an opportunity to improve our process, I feel empowered to pursue a solution. Curiosity opens up new paths." 
At Housing Alexandria, embracing our team members' individuality starts as soon as they start with us. "Feeling comfortable being myself at work was one of my biggest priorities starting my first career job," explained Alessandra Brolin, Operations Associate. "This is a team where I feel accepted and included. My ideas have been taken seriously since day one, and my mistakes have been made into learning opportunities." 
Central to our trust-based environment is our use of a flexible work structure. "Our work structure has truly transformed my work-life balance," said Kayla Hornbrook, Vice President of Community Relations. "It's been instrumental in allowing me to actively participate in my family life without compromising on my professional growth – which is so important as a working mother. This flexibility has made all the difference." 
Professional development can take all different shapes. Housing Alexandria encourages and provides a variety of options, ranging from online courses to industry and subject interest conferences, including multiple limited series of in-house coaching. William Stowe, a Resident Services Coordinator, shared, "Thanks to the Leadership & Management courses designed by our VP of Operations, I've been able to create a path for my own professional growth." 
Employee benefits
Our comprehensive benefits package is designed to support your well-being and work-life balance. We offer competitive PTO starting at 160 hours/year, as well as health, vision, and dental plans, with options for dependents. We provide life insurance, 401(k) accounts with 3% employer contribution regardless of employee contribution, and flexible spending accounts. Team members can take advantage of professional development funds, tuition assistance, and paid parental leave for parents of all genders. We also offer bonus pay, sabbatical leave, and employer contributions to qualified parking and phone expenses. Team member well-being, appreciation, and compensation are a top priority for us at Housing Alexandria, and we review our policies frequently to evaluate how they fit the needs of our team.
Workplace Structure
Our hybrid structure ensures team members have a reason to be in the office for in-person collaboration, connecting across branches, and bi-monthly team lunches. In addition, the option to work from home provides the advantages of skipping the commute, working from the couch, and bi-monthly Free Fridays. The Free Friday policy allows team members who have already hit 80 hours in 9 days to take a three-day weekend every two weeks. Our flexible workday means early birds who arrive before 9:00 can leave before 5:00, while late sleepers find themselves on time as late as 9:30 and finish out their day by 5:30. All our work structure policies support our results-oriented work environment, which empowers our team members to work how they work best.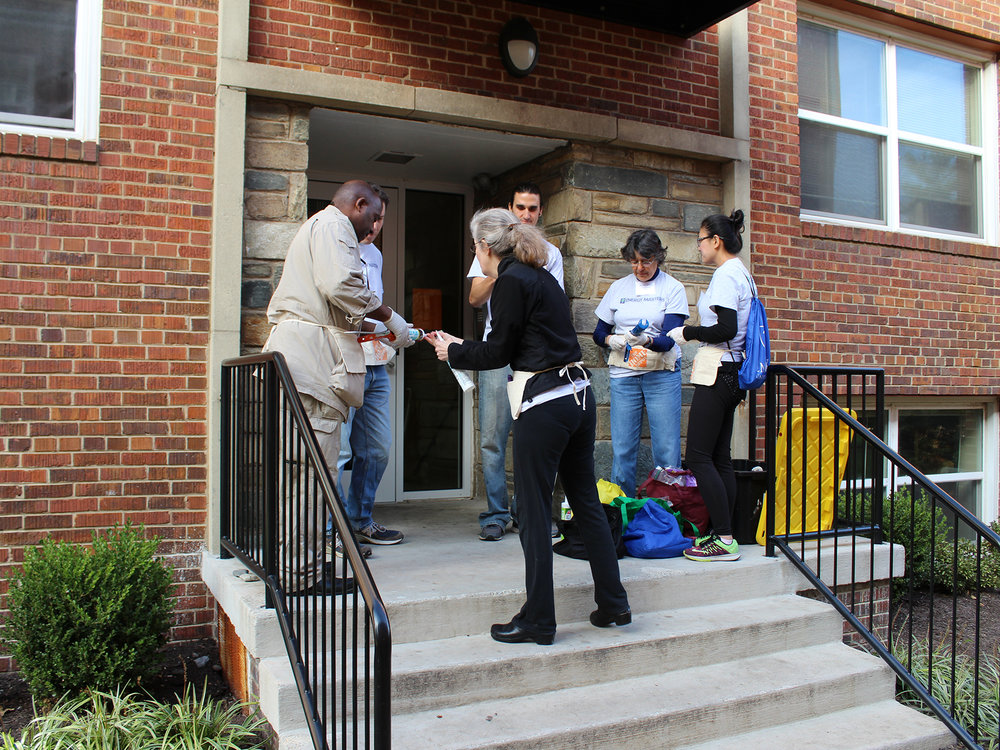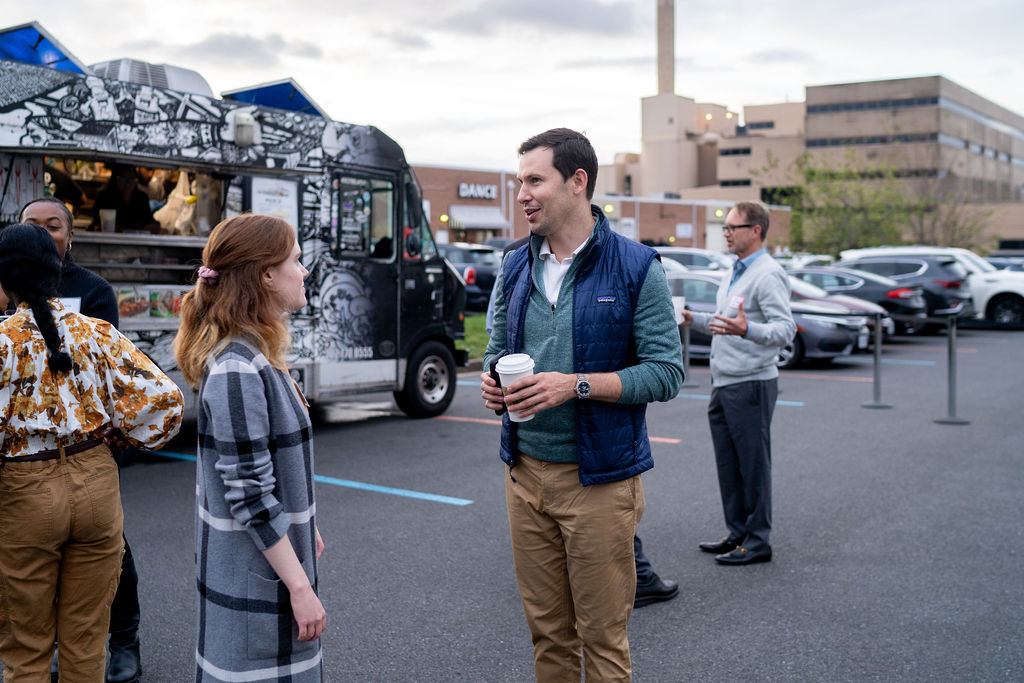 Recruiting Process
Our recruiting process is strategically designed to build a diverse, dedicated team. In every application, we require a resume and a cover letter so that every candidate has the same opportunity to express their interest. Before interviewing, we establish an ideal candidate profile to prevent comparing candidates to each other and basing decisions on abstract or biased criteria. Depending on the position, we may request additional materials related to the role. Candidates selected to move forward first participate in a phone screen, then a two-stage interview process. Candidates will have an opportunity to speak with members of the hiring team, executive leadership, the branch they are applying for, and members of other branches to get a well-rounded sense of the organization. If you are driven by our mission and values, we want to hear from you!
View Open Positions